Yoga for Breast Cancer Survivors and Patients
The fundamental difference between yoga as a form of therapy is it encompasses both the physical and psychological well-being of cancer patients and survivors. The practice of physical yoga postures could help improve stamina, core strength and flexibility of muscles, whilst the practice of yoga breathing and mindfulness could help to relieve mental fatigue and depression.

Yoga encourages practitioners to develop an inner awareness of focusing on breathing, which can help in the cessation of some of the most repetitive, psychologically self-defeating thoughts that one may find themselves encountering whilst undergoing active treatment or transitioning into life beyond cancer. You can then learn to extinguish and become less attached to negative thoughts and start living your full potential, enjoying what life has to offer.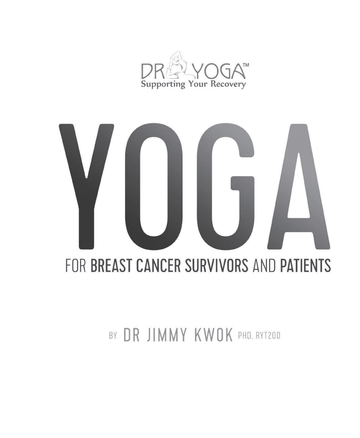 The Practice Manual
With guided sequences of three levels of difficulties, helping you to progress through your journey into your recovery
Suitable as a tool for a home-based practice
Download Now