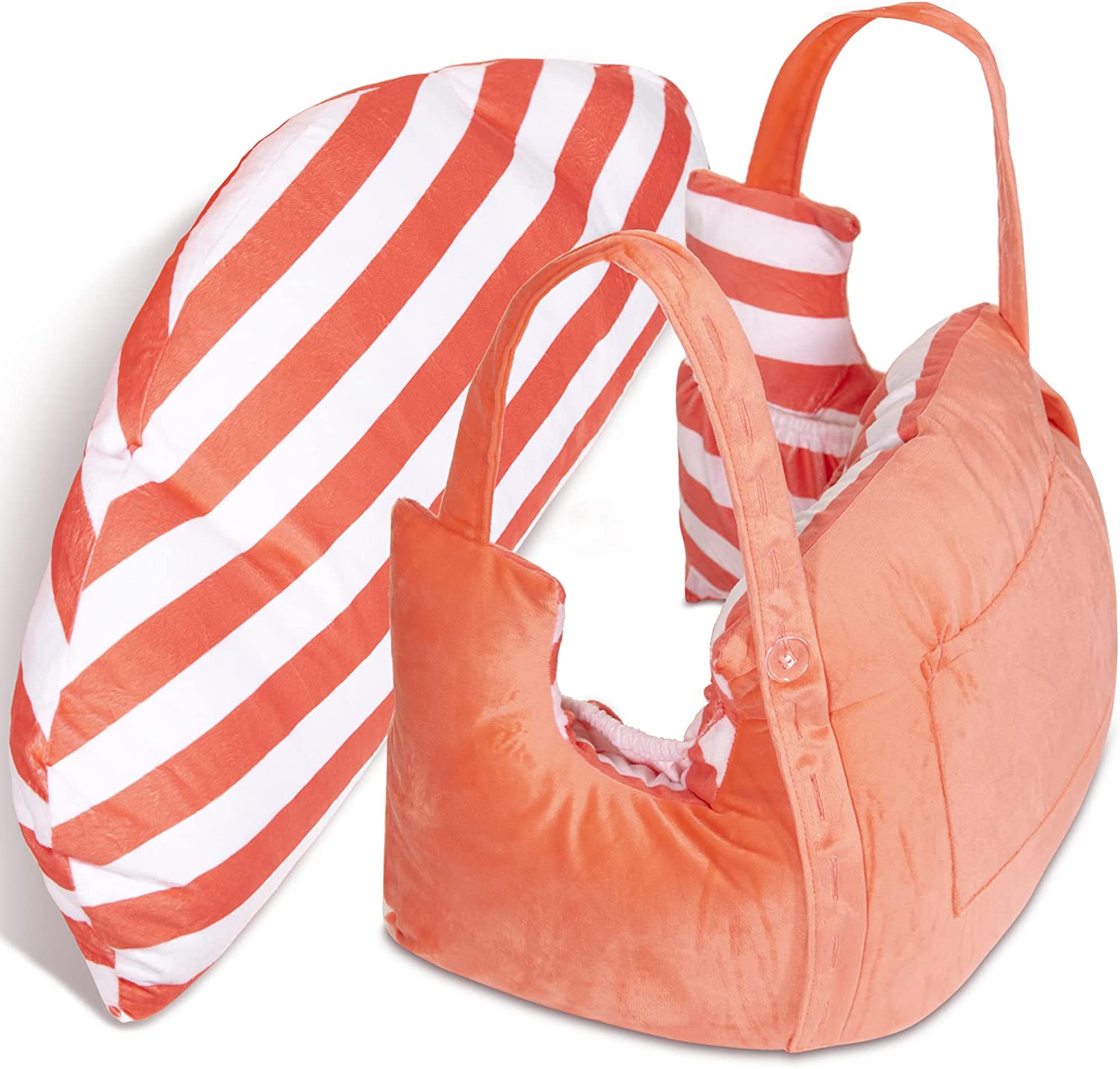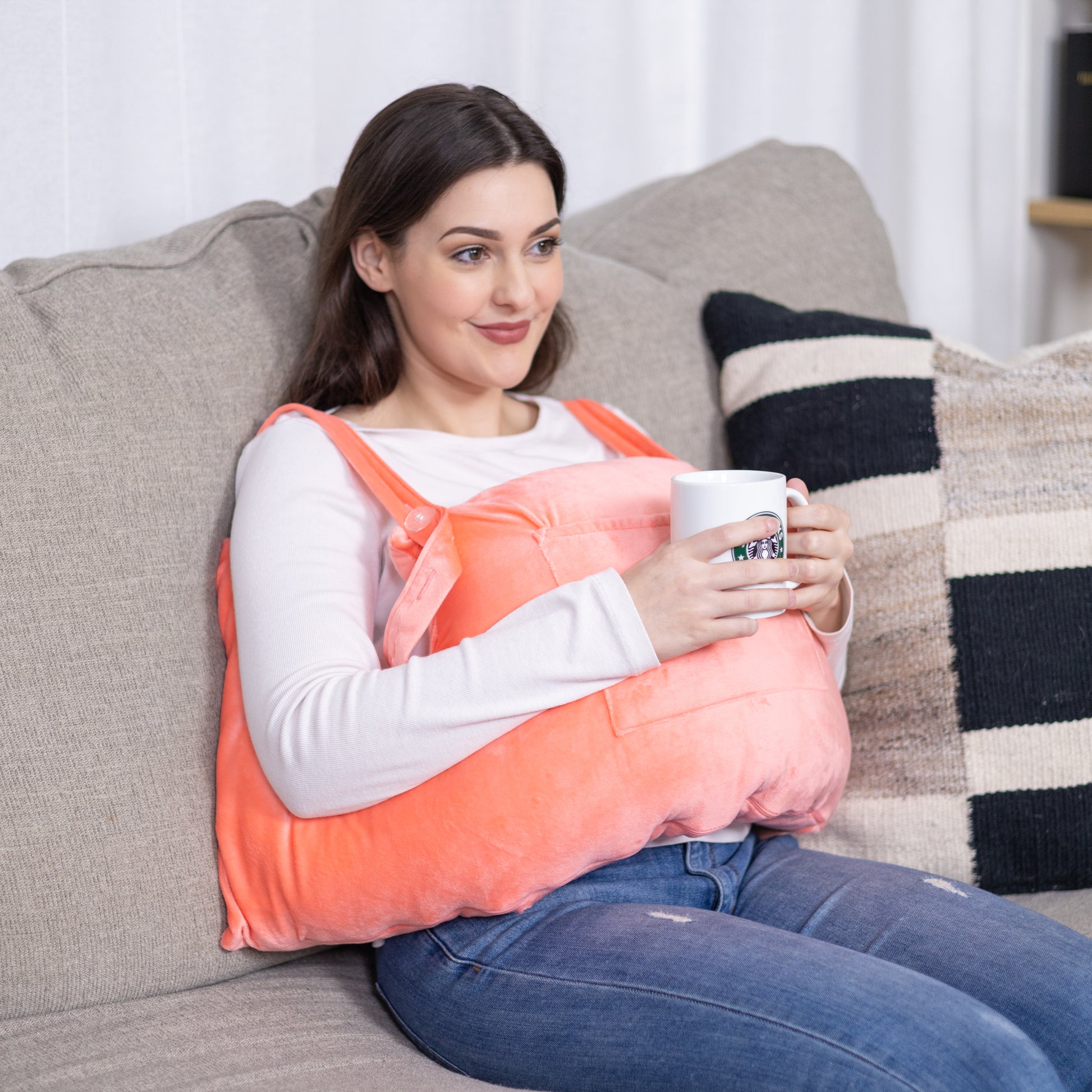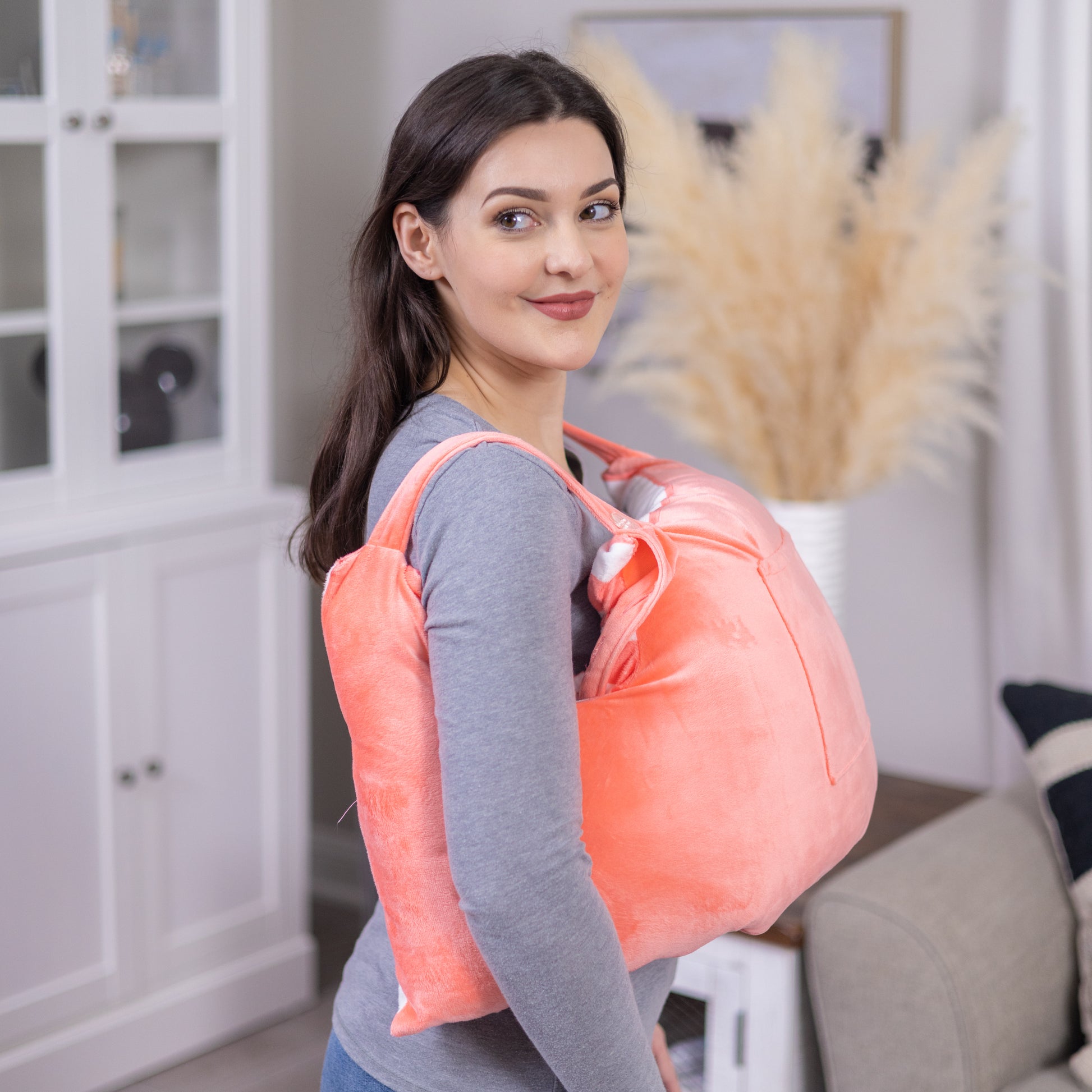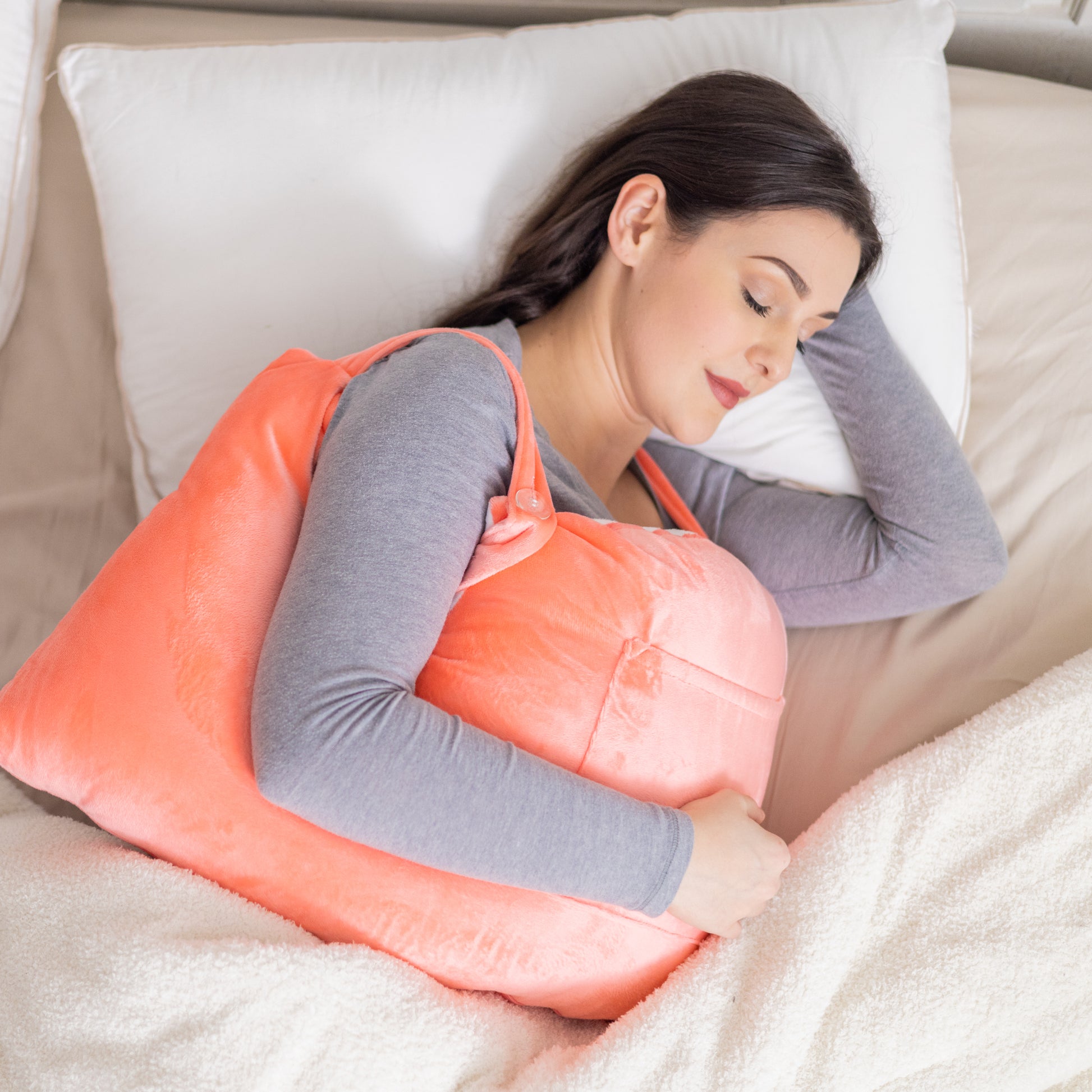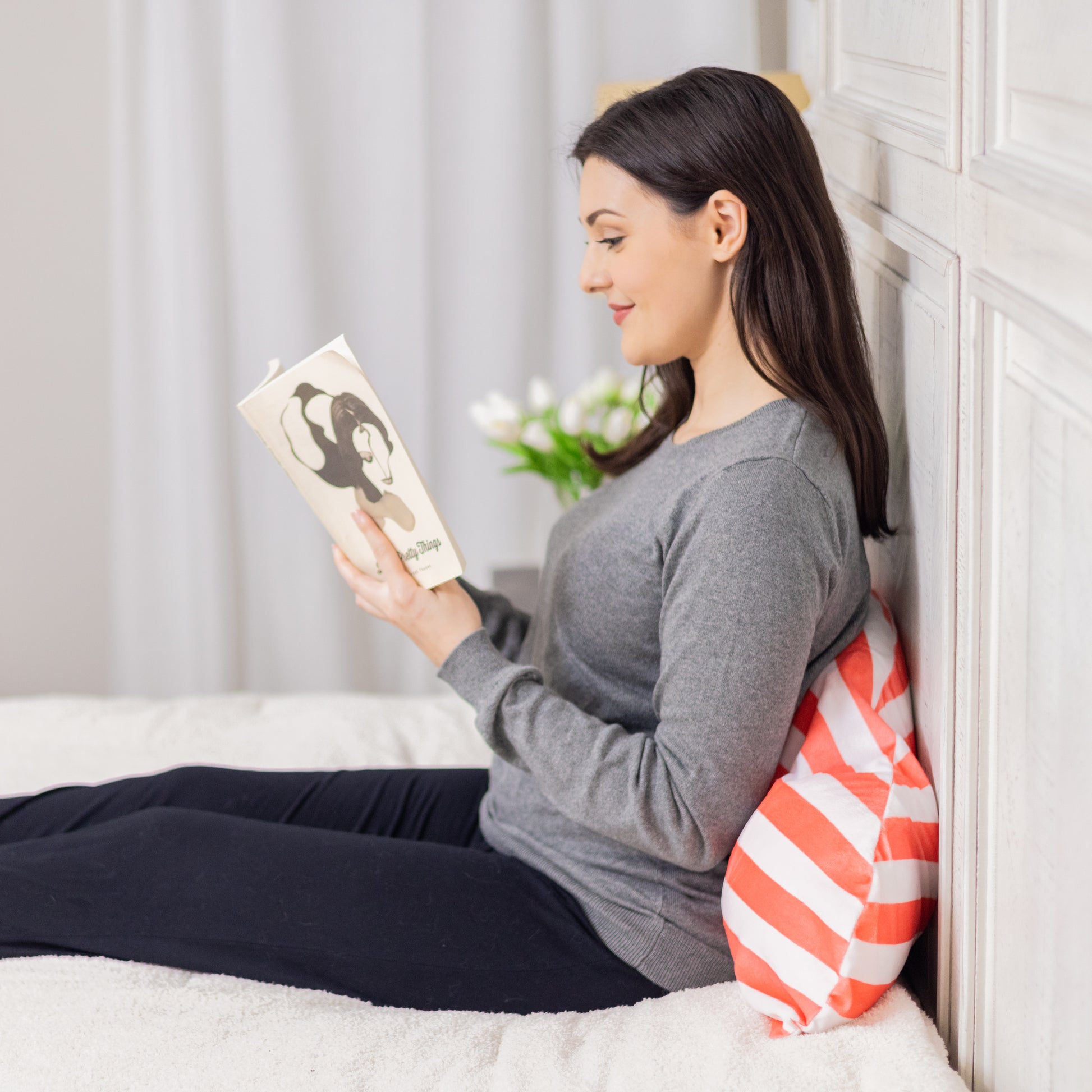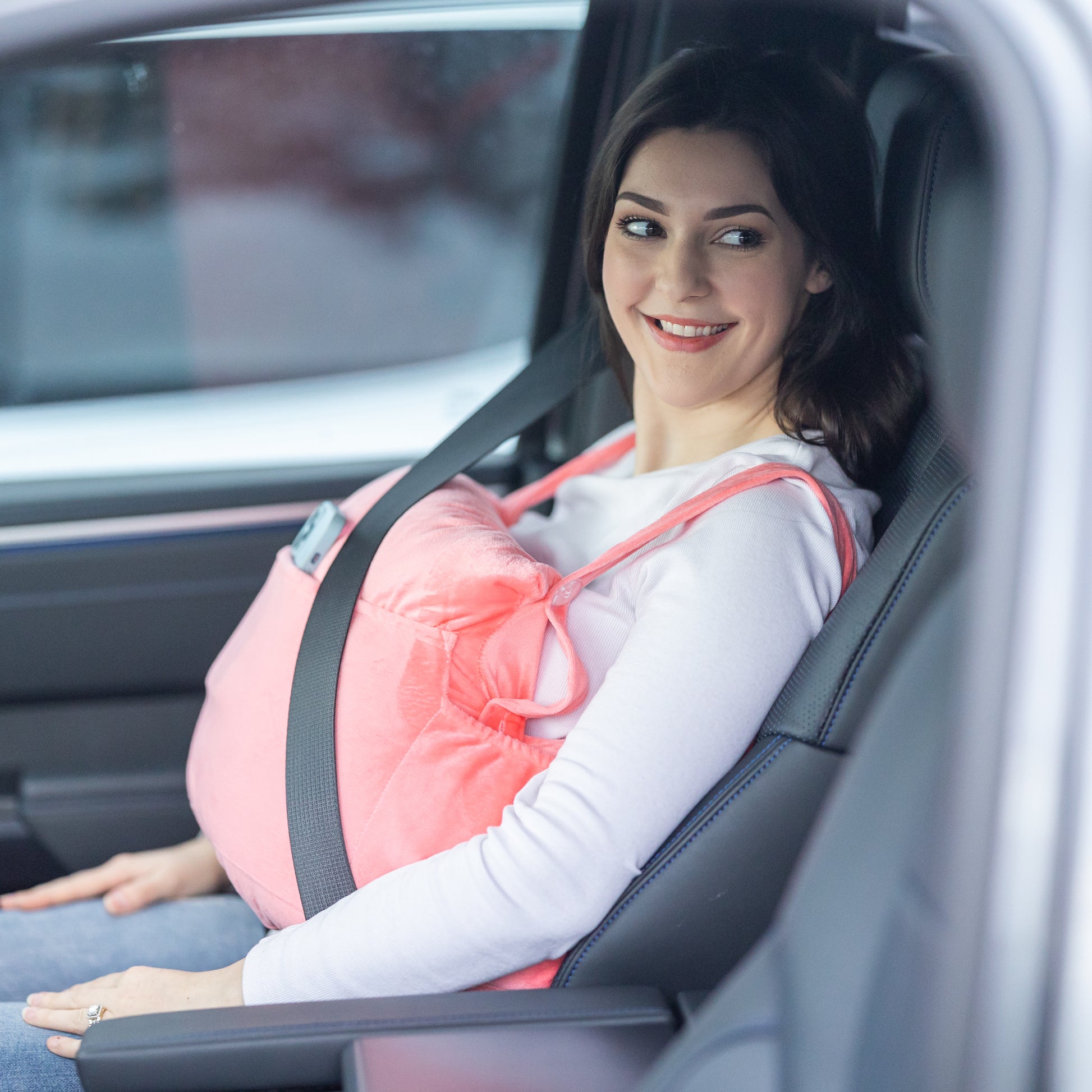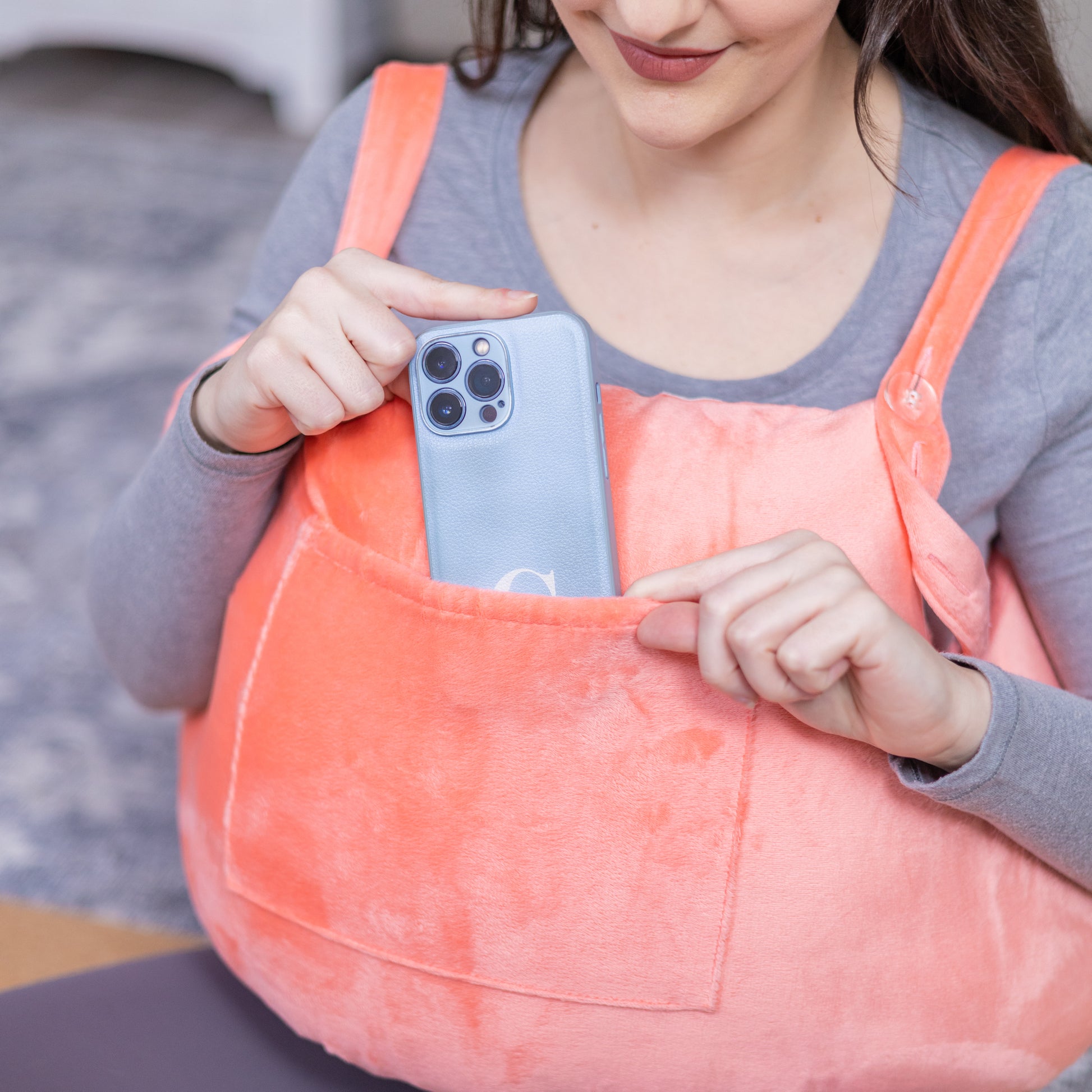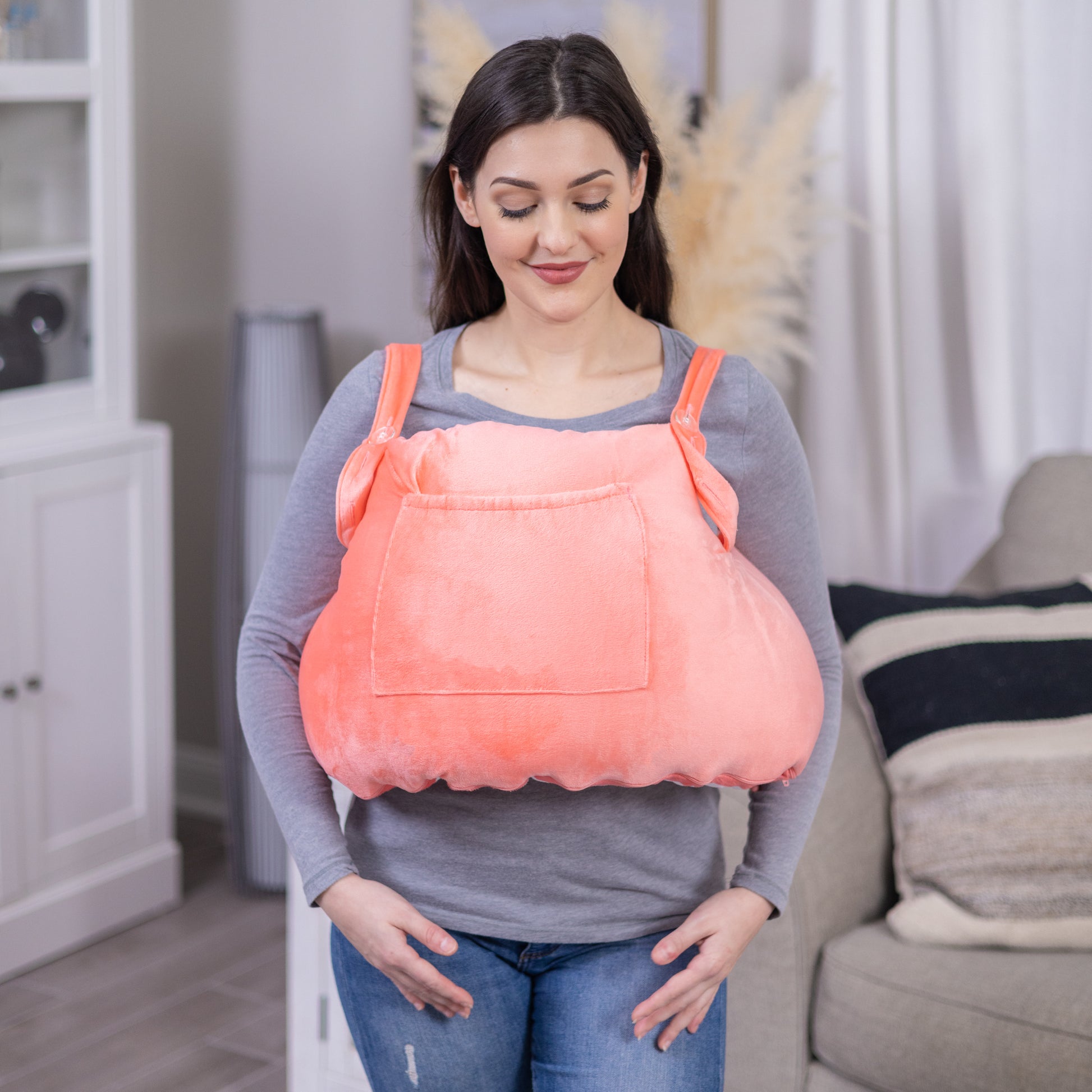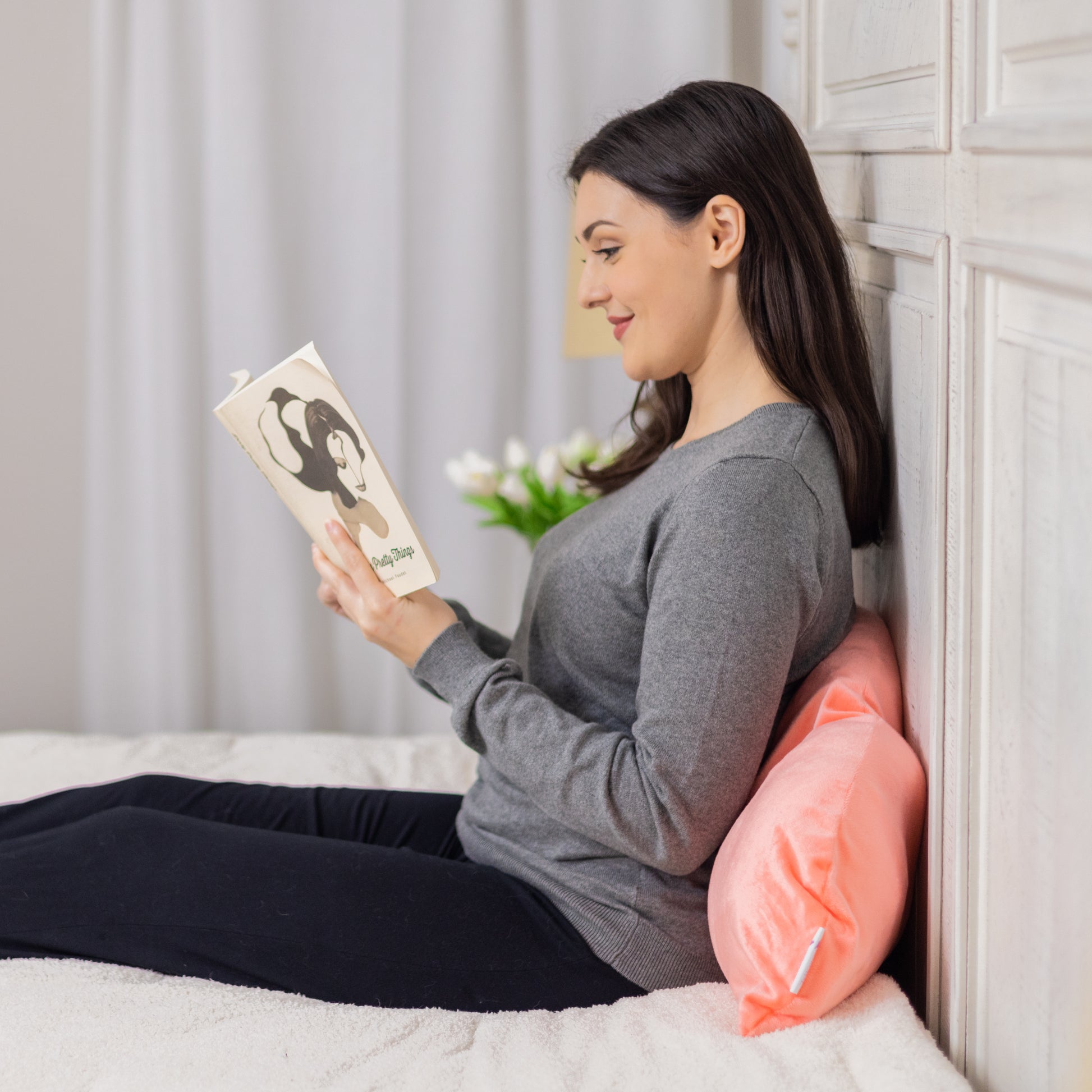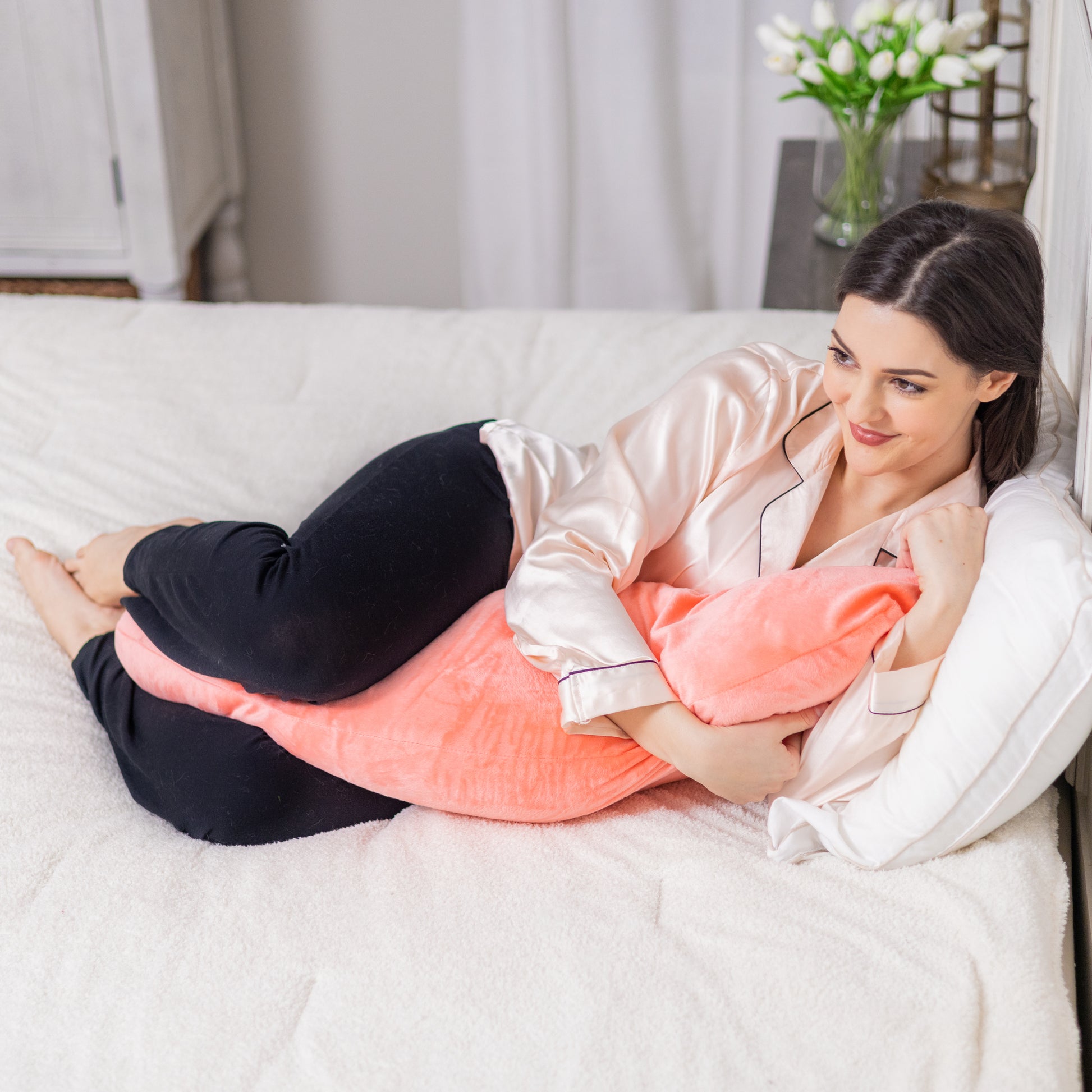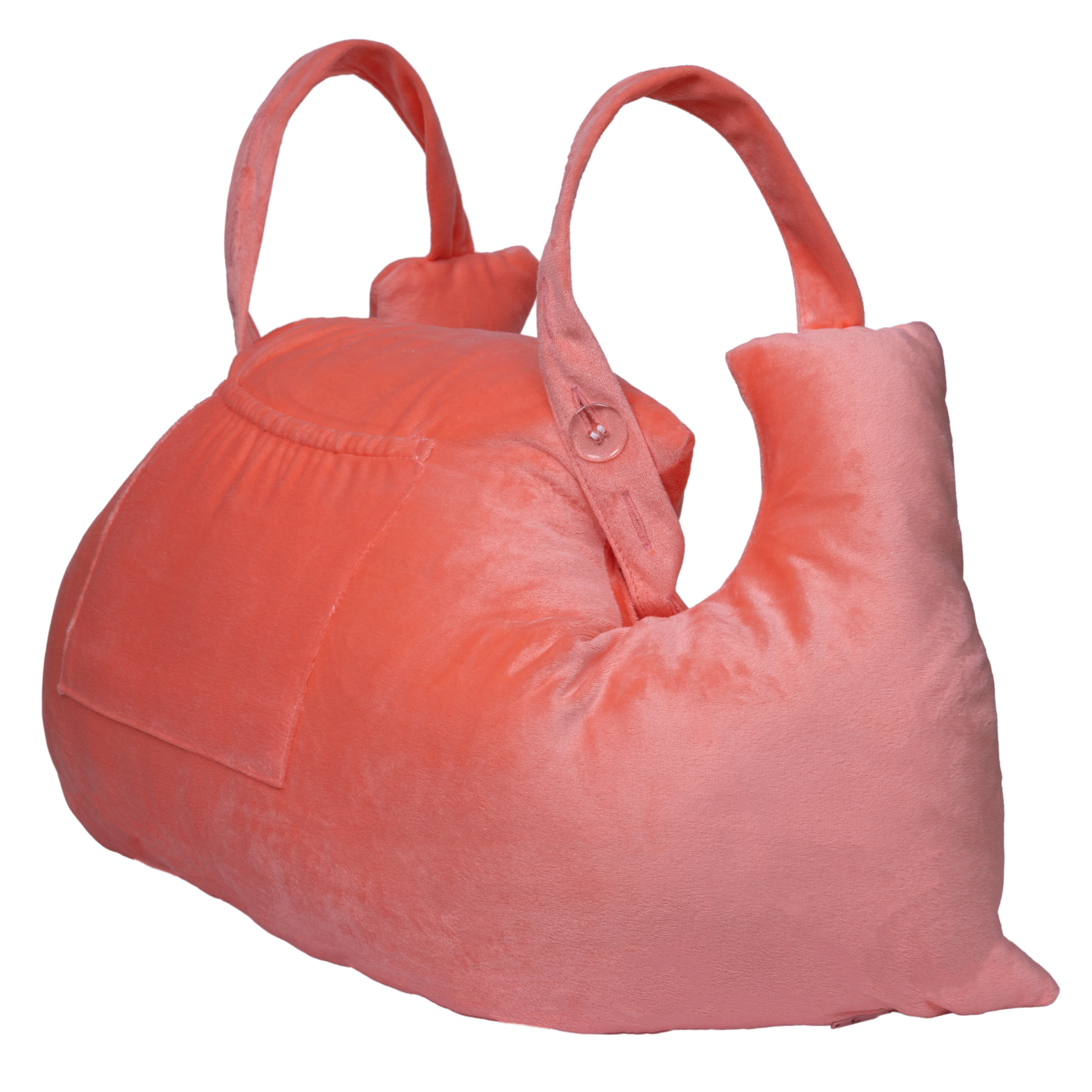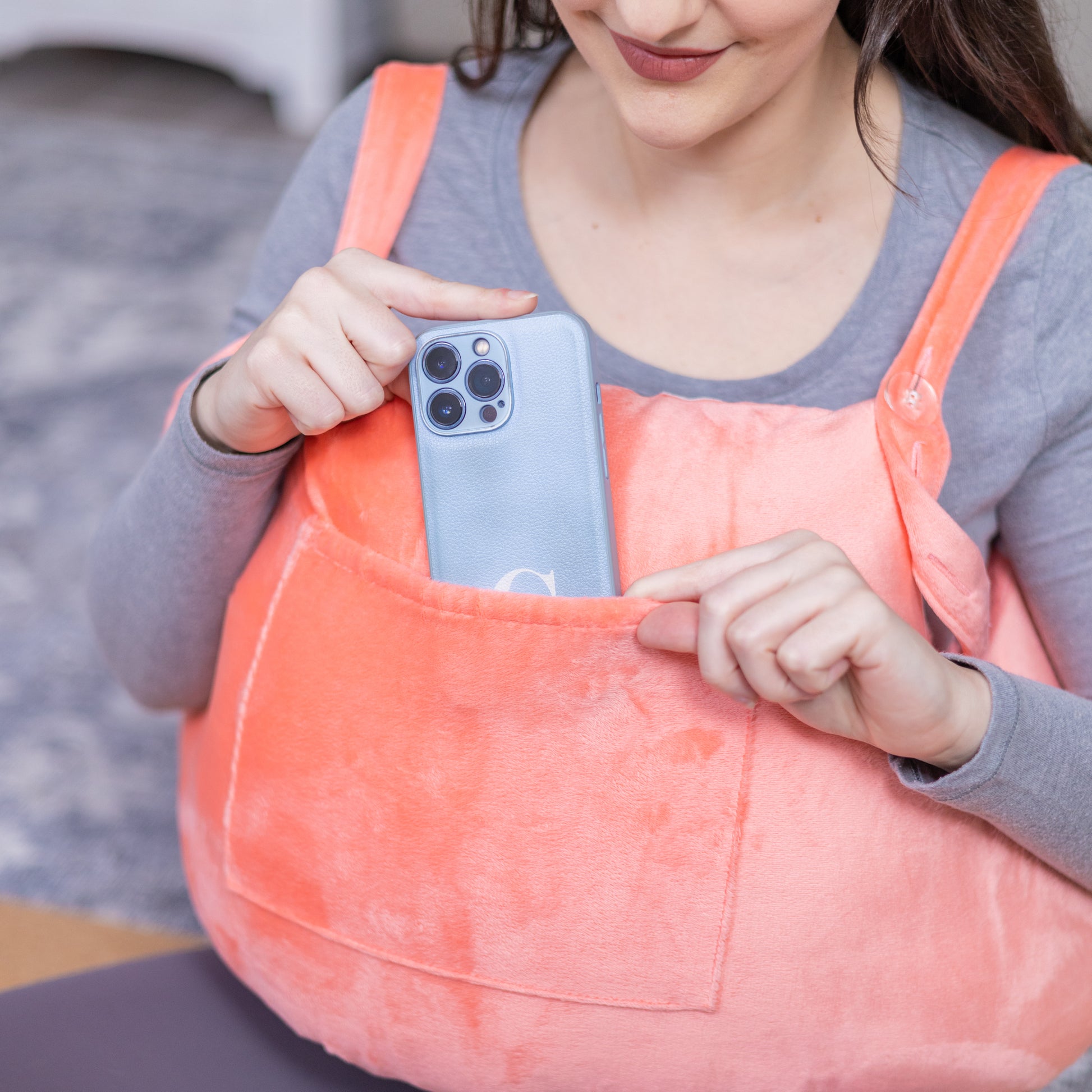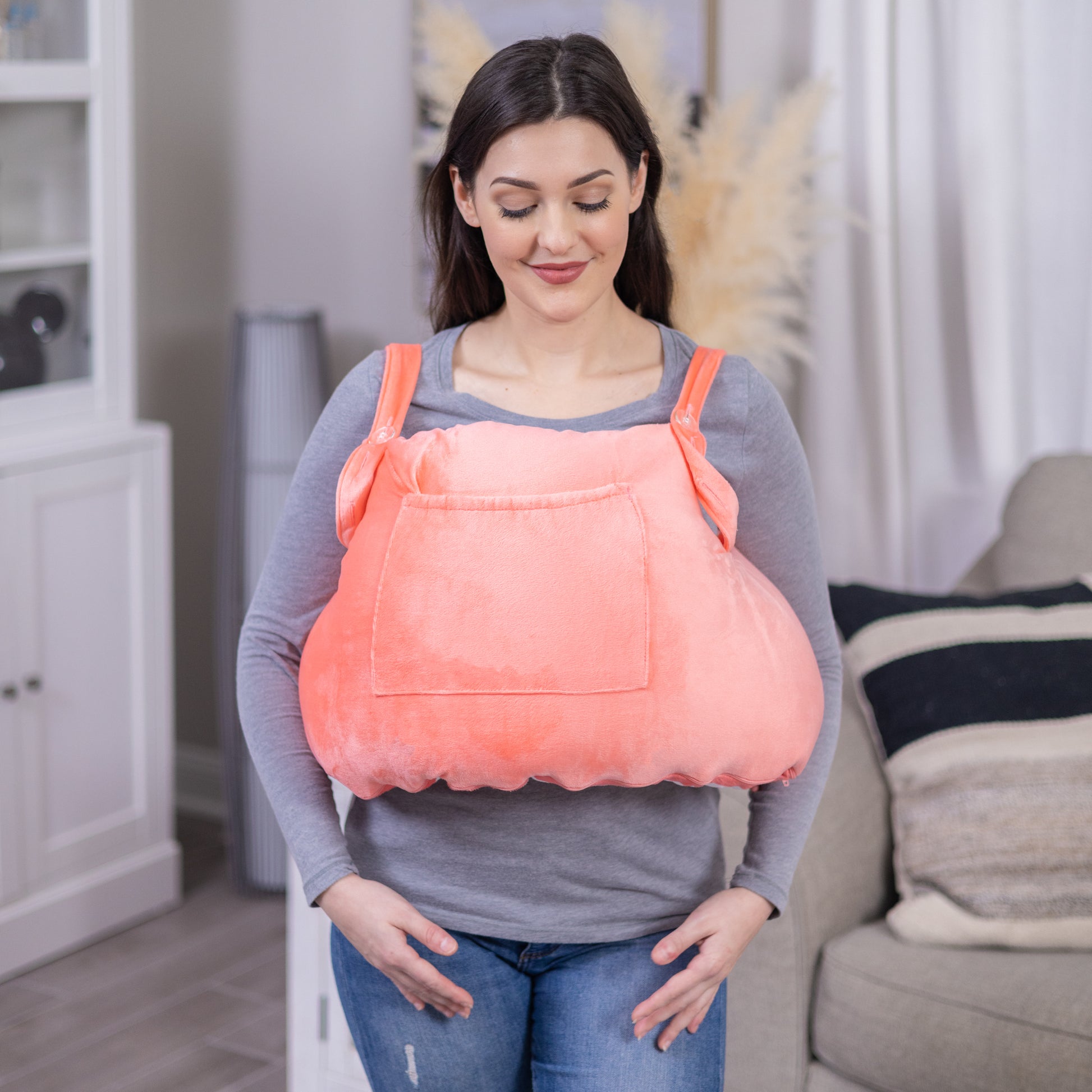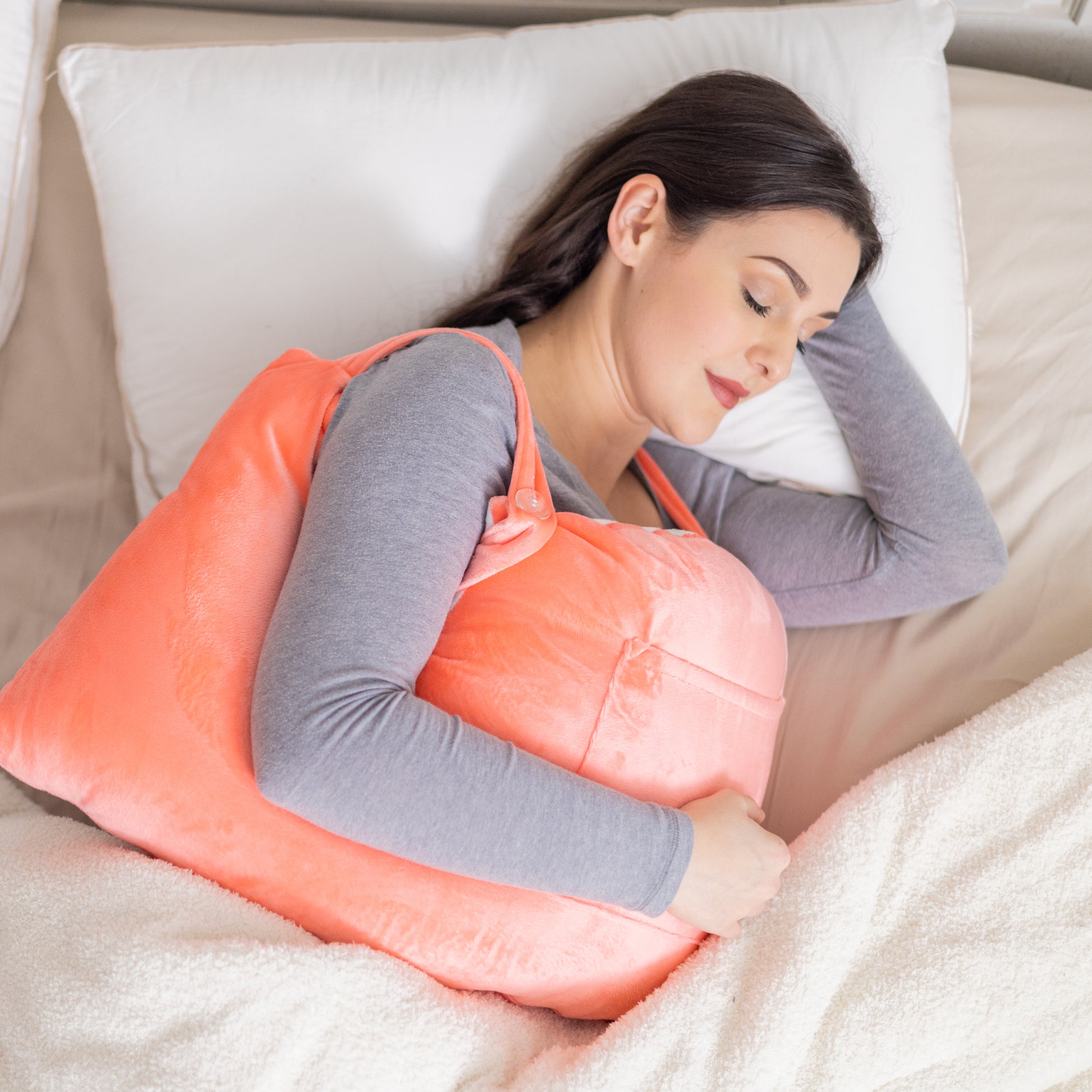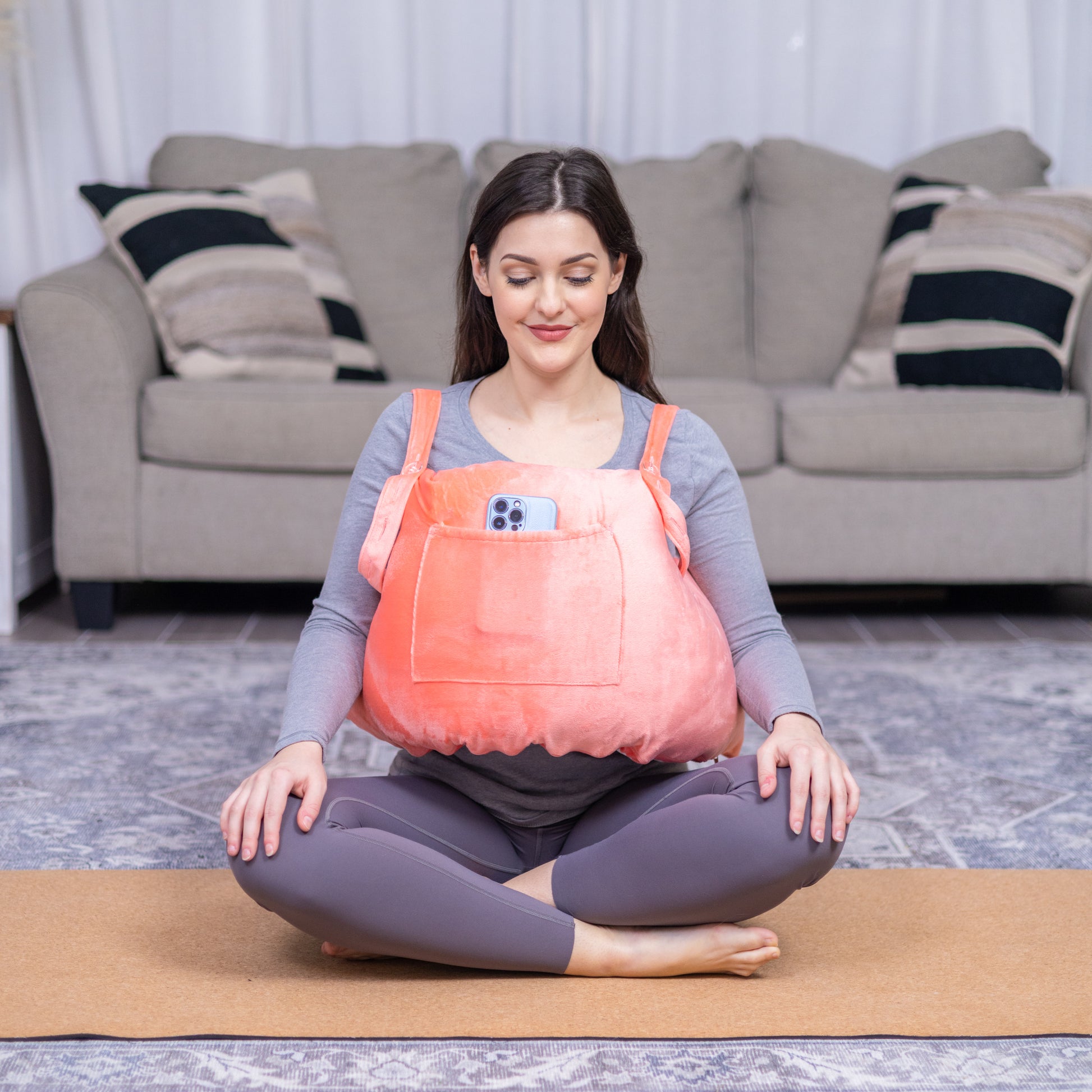 KOKOBAL Mastectomy Pillow
Sale price
$55.55 USD
Regular price
Tax included.
Estimated Delivery:Dec 12 - Dec 16

Free Shipping & Returns: On all US orders above $100

Are you searching for the perfect post-mastectomy pillow to enhance your recovery journey? Look no further than the KOKOBAL Mastectomy Pillow, meticulously designed to support your healing process after breast cancer surgeries, including lumpectomy and mastectomy. We understand that comfort, pain relief, and protection are paramount during this time, and our pillow is expertly crafted to address your needs.
After a mastectomy, 30% to 60% of women develop a chronic neuropathic pain syndrome - sometimes described as burning up from the inside! Our mastectomy pillow has therefore been designed to maximize your mastectomy recovery with its specially designed ice pack pockets, enabling you to extinguish the fire! (ice packs are not included).
The cloud-soft materials of this comfort care pillow provide underarm comfort and support while simultaneously protecting the chest area. As a seatbelt pillow, it works great during the car ride home from the hospital to protect sensitive areas from the seatbelt – there is no need to buy a separate seatbelt pillow.
This pillow also offers great protection while sleeping and is a fantastic item to have during the entire healing process. It is recommended that you purchase this pillow before your surgery and bring it to the hospital with you.
With a removable and washable cover, we've thought about the practicalities of life. Even when you've fully recovered, you'll never want to be without it - it's just sooo snug! :-)
ENHANCED COMFORT AND STABILITY - Our mastectomy pillow is engineered to stay securely in place, ensuring your comfort, no matter how active you are post-surgery.
TWO PILLOWS IN ONE – The large/x-large Kokobal After Breast Surgery Pillow can also be converted to a bolster pillow to provide support for the neck, back, and other body parts when you're fully recovered from your Mastectomy, Lumpectomy, or Breast Reduction.
LIGHT WEIGHT, YET PROTECTIVE The KOKOBAL Mastectomy Pillow is suitable for sleeping, reading, or being active around your home. It has the right amount of thickness and softness to protect against pressure & accidental knocks, thereby allowing you to hug your loved ones, for the important physical & emotional support you need. It also features pockets where you can put an ice pack or a hot pack for pain relief.
PAIN RELIEF WITH ICE PACK POCKETS Post-mastectomy, many women experience chronic neuropathic pain. Our pillow comes equipped with specially designed ice pack pockets (ice packs not included) to help soothe and alleviate discomfort.
DESIGNED TO ALLEVIATE NECK & SHOULDER PAIN KOKOBAL's surgery recovery pillow has an even & perfectly balanced weight when worn, to prevent neck and shoulder pains for the wearer. This is thanks to our unique chafe-free, soft straps that are fully adjustable and non-irritating.
REMOVABLE AND WASHABLE COVER – Never worry about germs, stains or dirt on your mastectomy pillow because it has a washable and removable cover. Just pop it in the washer to get it cleaned – no special detergent or washing cycle is required.
THE IDEAL GIFT FOR MASTECTOMY PATIENTS – Even if they don't know it themselves. J Here's what one customer said "It was for my daughter. When I gave it to her before her surgery she made a face and looked at me like I was crazy to buy such a thing. After her surgery, she couldn't thank me enough! Mom's always know best!"

Product Description
Shipping & Return
Get your KOKOBAL Mastectomy Pillow / Lumpectomy Pillow the moment you know you'll have breast cancer surgery. It's also one of the most comforting gifts for cancer patients you could offer. KOKOBAL's Mastectomy Post Surgery Pillow will help you feel in control again, by enveloping you in a cloud-soft layer, so you don't have to say "no" to hugs and kisses from loved ones.
The KOKOBAL Breast Pillow is the most protective, snuggest, and comfortable post mastectomy pillow on the market. The superior protection helps the 30% - 60% of women who develop chronic neuropathic pain syndrome after breast cancer surgery (lumpectomy or mastectomy), by accommodating large ice packs under your arms and against your chest, for targeted soothing pain relief. Use it as Seat Belt Protection for Post Surgery Breast Reduction to Double Mastectomy, including Post Top Surgery Relief. It is the ideal Surgery Recovery Pillow for Chest Protection for After Hospital discharge.
KOKOBAL's masectomy surgery recovery pillow has zero plastic or PVC – even the straps are made from ultra-soft velour! They're fully adjustable so you can customize the fit and the masectomy pillows have a balanced weight to prevent shoulder and neck pains.
Use the breast pillow for sleeping, in the car or around the home – it truly provides protection 24/7!
If you opt for the large/extra-large size, the mastectomy pillow can be converted into a bolster pillow after you've fully recovered from the operation. So you can continue to get support for your back, neck, shoulder, or wherever additional support would be welcome.
The Large Kokobal Post Mastectomy Pillow is made of 100% polyester velour and filled with poly fiber fills. Its size is 33" x 12", which is suitable for US sizes 16 – 22. Lastly, it weighs 2.16 lbs.
All You Need To Know About Our Shipping, Returns & Exchange Policy
Do you ship internationally?
You can see our shipping options at checkout. Gifts can be shipped internationally, but currently the Mastectomy Essentials range is US only.
How long does it take to receive my order?
There will be a processing time of 2-3 days, but orders are typically sent out within 24 hours. After that, we offer standard and priority shipping options:
Standard Shipping - 5-7 business days
Priority Shipping - 3-5 business days
For international orders, expect 15 days for delivery
I think I ordered the wrong size. Can I exchange it?
If you ordered the wrong size, log into the customer portal and get in touch with our customer service team to make the exchange request. We'll tell you where to send your product. Upon receipt of the undamaged article, you'll be sent the correct size (one exchange permitted per original order).
My product is damaged, Can I get a replacement?
This is unlikely to happen, given our product quality, but our customer service team will be happy to arrange a replacement, should you need one. In the customer portal, send us a photo of the damage and your order details. Once we've received the product back at the address we tell you, we will carry out a damage assessment. 
If it is deemed that the damage was caused in the manufacturing process or via shipping, we'll send a replacement product at no cost to you, plus a voucher for the cost of shipping the damaged product.
 If the damage is classified as "Customer Damage", i.e. not caused through shipping or manufacturing, no replacement will be made.
I changed my mind about the order. Can I get a refund?
All sales are final in our store. We do not offer refunds. Vouchers can only be issued as indicated above. 
Why do you not accept returns?
There are really 3 reasons:
1. Five billion pounds of returned goods end up in US landfills each year. Hauling around all those goods in the US alone, creates over 15 million metric tons of carbon dioxide emissions annually. That's more than what 3 million cars might put out in one year!* Sorry, but that's not what we stand for and we don't want to be part of that.
*source: https://www.theverge.com/2019/12/26/21031855/free-returnsenvironmental-cost-holiday-online-shopping-amazon
2. The sad fact is that, as we see above, "free returns" are anything but. We want to avoid our products ending up in a landfill, which is why we work with select businesses that can accept unwanted purchases and then make them available to their network, community or customers.
3. We strongly believe in, and wish to encourage, environmentally responsible shopping behavior. One customer admitted buying 4 other competitive products, plus ours, knowing full well they would send back 4. This is not environmentally responsible shopping behavior and we hope that you can embrace our philosophy.